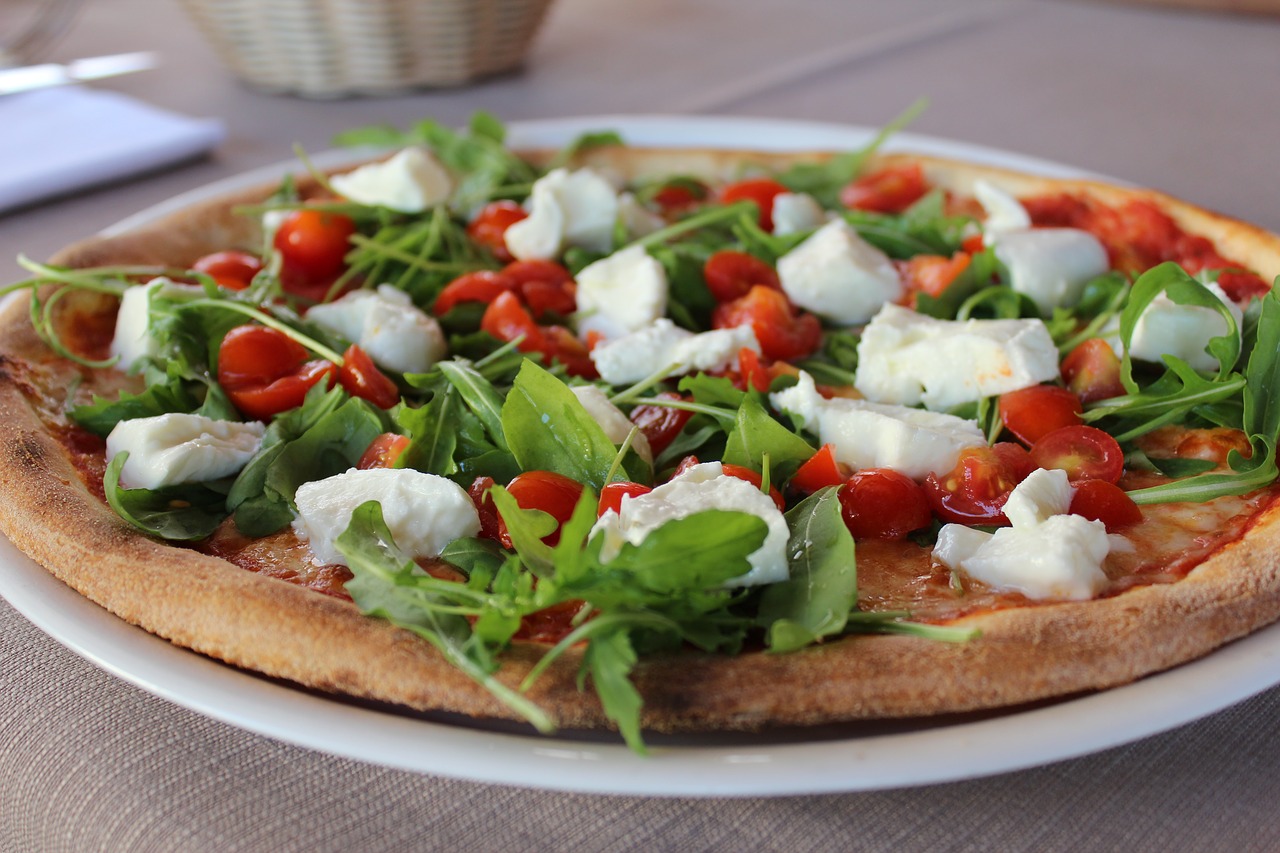 Italy's diversified food culture surprises many travelers who might otherwise assume Italian dining is all spaghetti and meatballs. In fact, each of the 20 different regions has its own food culture and traditions. Differences are often based on ingredients that are grown regionally along with influences from the area's history. If you are planning a trip to Italy soon, then you need to try these regional dishes.
Sardina
The island of Sardinia is best known for its use of durum wheat flour. Chefs often use it to create small balls of pasta called fregola that they combine with sheep or goat stock to make pilau, which is similar to a rice pilaf.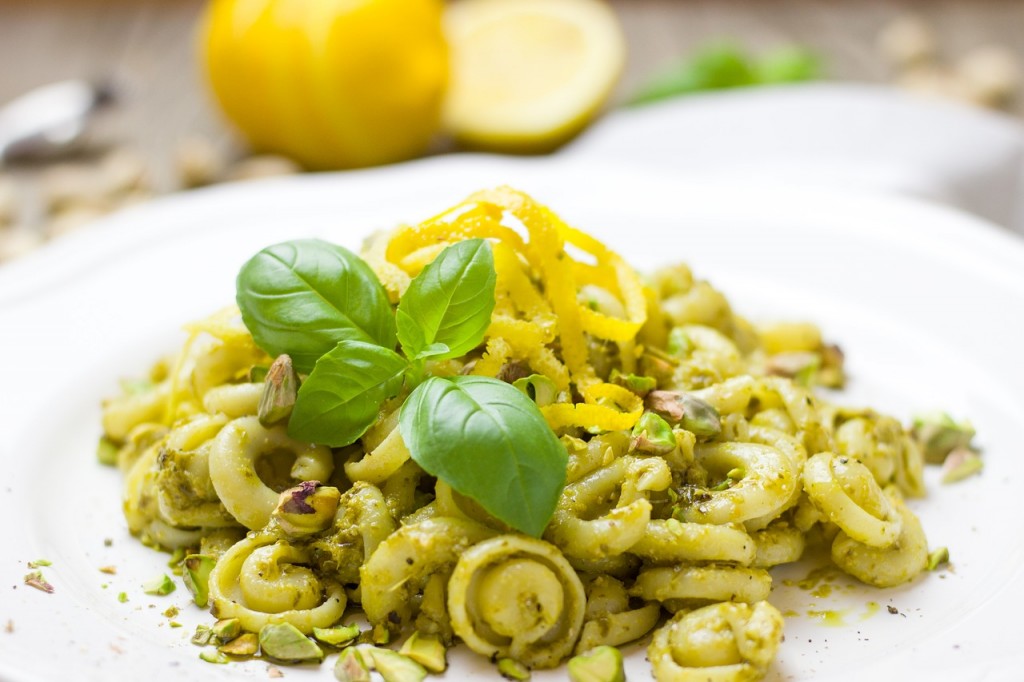 Sicily
Bucatini made with fresh sardines, hollow pasta tubes, raisins and pine nuts is a favorite dish in Sicily. Diners, however, can find a variety of cuisine here thanks to the influence of conquering peoples. Over the centuries, several countries invaded Sicily and brought their favorite recipes along with them.
Calabria
Like Sicily, Calabria is also heavily influenced by several cultures. Smoke capicola made from the finest pigs is a favorite in this region. This popular salami is usually seasoned with chili peppers and salted ricotta cheese.
Campania
Restaurants in Campania often serve Pizza Napoletana. Chefs prepare this thick-rimmed pizza with mozzarella cheese, tomato sauce, and a couple of meats and cook it in wood-fueled ovens.
Basilicata
In Basilicata, food is about simplicity. Many love làgane, a wide pasta, topped with olive oil and chickpeas.
Apulia
Grilled lamb meat seasoned with bay leaves, salt pork, and pecorino cheese is popular with the locals of Apulia. Cooks prepare this dish over an open wood-fired grill.
Molise
Boiled allulur is common to this region. Made with tripe seasoned with garlic, parsley, and chili pepper that is wrapped inside part of a sheep's stomach and boiled, allulur is full of flavor.
Lazio
Many diners in Rome love to feast on abbraccio. Chefs prepared this flavorful dish using chopped young lamb meat seasoned with garlic, sage, rosemary and salt-cured anchovies. The mixture is then fried in oil or lard.
Abruzzo
Diners in Abruzzo welcome spring by feasting on agnello cac' e ove. This seasonal dish is made with ground lamb meat, cheese, and eggs.
Umbria
Pappardelle al cinghiale is a favorite dish in the Umbria region. This dish featuring wild boar also has wide egg noodles and tomato sauce.
Marche
Attend a family gathering or a festival in the Marche region and feast on their locally-stuffed olives. These deep-fried gems are created using green olives stuffed with meat and cheese before they are dipped in egg and tosses in the oil to cook.
Tuscany
The Tuscany region is famous for its gnudi. Cooks whip up gnudi using ricotta cheese, flour, egg, and spinach topped with olive oil, sage, and pecorino cheese.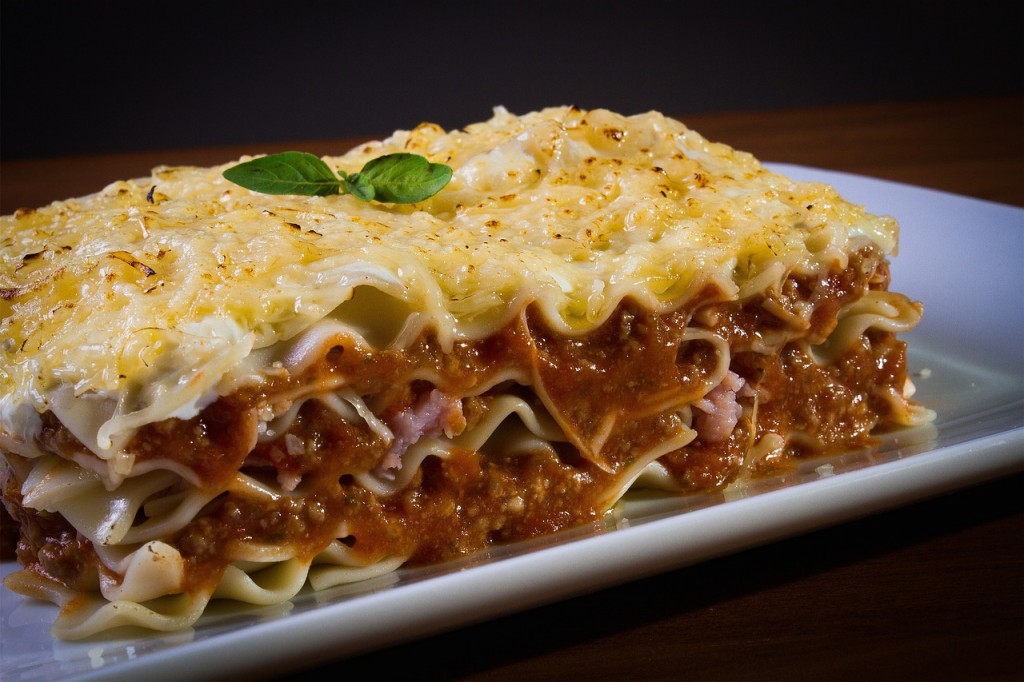 Emilia-Romagna
Many families in the Emilia-Romagna region have layered lasagna made with simmered white sauce and spinach noodles for Sunday dinners.
Piedmont
The Piedmont region is famous for its warm dip featuring crushed garlic, anchovy fillets, and olive oil. It is served with fresh fruits and vegetables for dipping.
Liguria
Walk along Liguria's seacoast, and you will find street vendors selling delicious farinata. This flatbread made with chickpea flour is usually seasoned with salt, black pepper or rosemary.
Aosta Valley
Bosses de Jambon is made only in the Aosta Valley region of Italy. This sweet ham is cured for 12 months before it is sliced and served on rye bread.
Lombardy
The Lombardy region is known for its rice production. It is often served as a side dish to Osso Buco alla Milanese made with veal, white wine, vegetables, and broth.
Trentino
While Germany would like to lay claim to strudel, many food historians say that it was invented in the Trentino region of Italy. This dish usually is made with Golden Delicious apples seasoned with raisins, sugar, cinnamon pine nuts and egg yolk.
Veneto
Risi e Bisi made with vegetables and rice is a favorite dish served in many homes and restaurants in the Veneto region.
South Tyrol
If you are visiting the South Tyrol region of Italy, then be sure to try the kiachi. These fried pastries are often topped with cranberry jam and powdered sugar.
Friuli-Venezia Giulia
Frico is a wonderful fried cheese often served on toast. This food is often served with locally produced white wines.
If you are traveling throughout Italy, make sure to try these regional foods. While each is unique, they are all tasty.